KNEE REPLACEMENT/ ARTHOPLASTY
Dr. Wolfson specializes in both conservative and surgical solutions for patients living with knee pain. Depending on the severity of your condition, there are a variety of treatments that can relieve knee pain or counteract the impact of arthritis, including cortisone injections, specialized knee braces, and lifestyle modifications. Though effective in the vast majority of cases, Dr. Wolfson views surgery as a last resort, always opting to present patients with techniques and treatments that can prevent surgery, offering low-impact relief whenever possible. Dr. Wolfson is also one of the first surgeons in the area to offer computer-assisted, patient-specific knee replacements. These hyper specific surgeries reduce surgical exposure and inflammation, providing better results, less pain, and a faster recovery time than ever before.
COMMON QUESTIONS ABOUT KNEE REPLACEMENT SURGERY
When does a knee need to be replaced?
The majority of patients who receive partial or total knee replacement do so as a final solution for dealing with knee pain, largely due to arthritis. If you're experiencing knee pain or difficulty walking, Dr. Wolfson will meet with you to determine the severity of your condition and discuss the various possibilities for treatment. Though knee surgery is an effective treatment, Dr. Wolfson prefers to take a conservative approach, employing non-surgical solutions and educating patients on preventative steps they can take to avoid surgery whenever possible. For some patients, special appliances can replace surgery altogether. Dr. Wolfson is in the process of introducing a new type of knee brace that can help align the joint, improving muscle function. For patients who require surgery, this same knee brace can be used to create ideal conditions for the muscles around the knee, speeding up the recovery process.
How does knee replacement work?
Depending on the severity of your condition, there are two major knee replacement groups: partial knee replacement and total knee replacement. In partial replacement, only part of the joint is replaced, and this is determined by which compartments are the source of the pain. Total replacement involves replacing the entire surface of the bone endings that comprise the joint. In either case, open surgery is performed so that parts of the knee can be replaced with reliable, biocompatible materials, strengthening the joint and eradicating pain. A third group of knee replacement surgery is called revision surgery, which is similar to knee replacement in most respects. Revision surgery is only necessary if an unexpected problem arises with an original replacement, or if the original replacement is worn down from years of use.
How successful are knee replacement surgeries?
Dr. Wolfson defines the success of a knee replacement as lasting for more than 10 years without problem. According to this definition, the success rate for knee replacements is approximately 95%. Dr. Wolfson has nearly three decades of experience in orthopedics, and is still working hard to stay on top of advancements in the field. Technology improves every year, and with the improvement of proven technology, success rates are climbing even higher.
Is knee replacement common?
More than 600,000 Americans a year receive knee replacements. As the population continues to age, more and more replacements are being done.
What is the recovery time?
As with any medical procedure, the healing process differs from individual to individual. The amount of time it takes to return to normal activities can be influenced by a number of conditions, including a patient's weight, comorbidities (preexisting simultaneous diseases or conditions), a patient's overall health, and lifestyle. However, the majority of patients who undergo partial knee replacement are able to walk again on the day of the procedure. Patients who undergo total replacement are typically walking independently within a day or two. Dr. Wolfson works with patients prior to surgery to optimize their condition through diet, knee braces, and other treatments, helping make sure they're set up for the best possible recovery. The majority of healthy patients return to a full activity level in about three to four months.
How many nights will I spend in the hospital? How many days off from work?
Thanks to huge advancements in pain management, many patients are able to go home immediately after their procedure. However, when it comes to total knee replacement, Dr. Wolfson prefers to keep patients in the hospital overnight to keep an eye on things. Patients receiving partial knee replacement aren't typically kept overnight. Dr. Wolfson believes in treating the whole patient, not just replacing the knee, so he'll work with you to determine the best course of action before, after, and during the procedure, helping set you up for success and the best possible recovery. While some patients can return to office work within a week or so, patients doing more physically demanding work tend to do better after 4 to 6 weeks of recovery time. This not only allows the body time to heal without strain, it prevents accidental injury from torque or unexpected movement.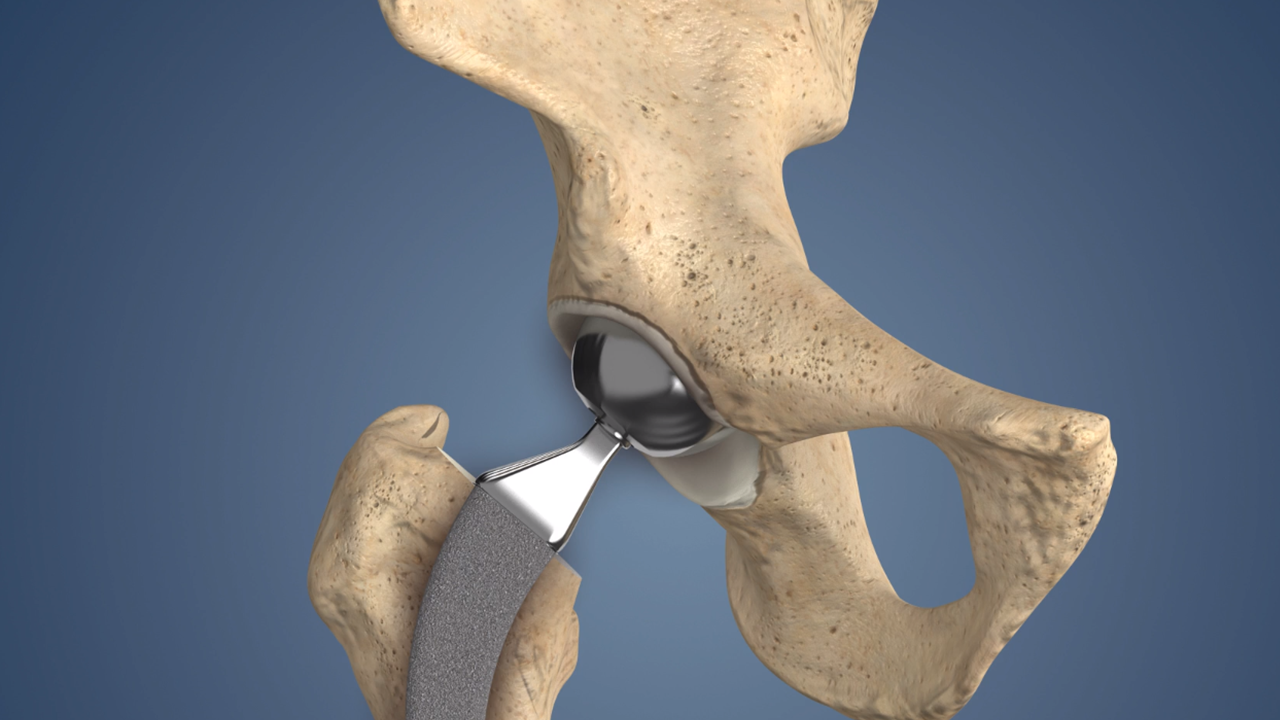 FOR QUESTIONS OR APPOINTMENTS CALL (415) 221-4400